1:1 is a unique learning experience designed to suit the individual needs of each student. It's an opportunity to receive the very best of SENZI education.
Through this program, we will be able to provide outstanding, bespoke education for any number of desired days. With continuous feedback after every model, and documentation of their work, we can guarantee the exceptional progress of our students.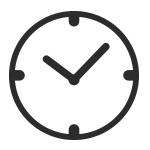 DURATION: 3 Days
PRIME Class is divided into 2 segments: PRIME part 1 & PRIME part 2 . Each part includes 3 days. The completion of the full course of 6 days will allow the students to master all the 9 Primary Shapes & Techniques. Students must complete Part 1 in order to access any of the advanced courses.
FORMAT: Theory – Practical